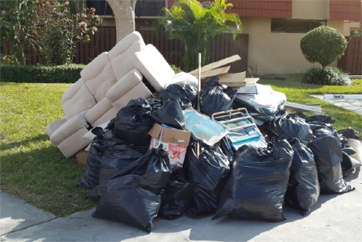 "Hole in the World" is a song by the Eagles, written by Don Henley and Glenn Frey, in response to the September 11, 2001, attacks. It has become my life's theme song for dealing with mental health issues, which come in various shapes, forms and fashions. I am a 62-year-old businessman and entrepreneur. Why do I care so much? I have been exposed to the world of mental health and mental illness since I was six years old. It started with the mental health issues of my brother, who was five years older than me. I remember the first time I visited him at Springfield State Hospital in Baltimore when he was 11 years old. With no success in the public mental health system, he became entangled in the prison system and died after 28 years of incarceration. My other brother, who was 18 months older than me, began having mental health issues at the age of 13. After numerous attempts to obtain support within the public mental health system, there was never a solution that worked. This brother was also in and out of the prison system. He resorted to a life of alcohol and drug abuse in an attempt to brighten his darkness, but at the age of 48 he had enough of the darkness and hung himself.
Being a very solution-oriented person, I quit asking myself why someone hasn't done something about this and started on my own path of action. I began on a very small scale and was only able to serve one or two people at one time, not including the work with my two brothers. In 1987, I started a small non-profit called Encouragement Enterprises International, Inc. and have always funded the work myself. Looking back, I have invested thousands of hours and over $150,000. Since 1987 I was very busy raising a family of four and building a successful career, having only the minimum of a formal education I have had to work extra hard. Thus, I have never taken Encouragement Enterprises any further than working with one or two people at one time.
Years ago during my volunteer work in the prison system, which continues today, I was introduced to a 35-year-old mother who had taken the life of her five-year-old son. Because of her darkness, she gave her son the drug Ambien and then overdosed herself. She survived, but her son did not. She was sent to prison for 20.5 years. Working with this lady now for 14 years has taught me more about mental illness and its root causes as well as real solutions. Many of the things I have learned—had I known them earlier—would have helped save my brothers.
In studying the issue of mothers who murder their children, I was astounded to learn that every three days in America, a mother takes the life of her child/children. Again, I thought, "What can I do? There is so much work to do in this area." The Web site www.troubledwomen.com is part of my work to make this "hole" in the world a little smaller. This lady taught me that when others walk in the darkness of mental health issues, the only solution is for someone, an advocate or friend, to hold their hand and walk in their darkness with them until there is enough light for them to find their own way, the same way a loving parent does with a child who is afraid of the dark. Through my work with her, my brothers and the many others, I have found the root causes and solid solutions for many mental health issues.
Why the photo of a pile of trash?
This is the result of a condo we cleaned on Valentine's Day weekend 2016 for a 50-year-old woman who has dealt with extreme bipolar disorder for all of her adult life. She has never received the right treatment or totally understood why her life does not work and gets totally out of control and unmanageable. She had an episode four months ago and, instead of being taken to a place to get help, she was taken to jail for 40 days on bogus charges and then sent to a state mental health facility for three months. While she was incarcerated, her condo and furniture were destroyed by others. I am in the process of trying to refurnish and redecorate her condo, which she owns, a dear friend has been covering her mortgage payment but can no longer do so after April. I have spent $3,800 on legal fees and other costs during this woman's four-month detainment. She is currently unable to work, and she will need a few months of expenses while recovering so that she does not become homeless.
The funds raised will help with this current effort and for Encouragement Enterprises International, Inc. to grow and continue its work. Thank you for reading this and for whatever you can do to help me help others. Please feel free to call me with any questions.
Encouragement Enterprises International, Inc. is a non-profit 501C3. Your donation is tax deductible.
Warm regards,
Fred DeFalco
561-702-3757